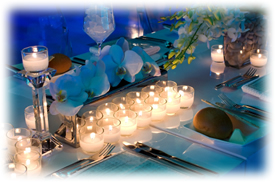 1. HOW TO ORDER FROM BRIDE RITE
The best way to order from Bride Rite is to use our Convenient Online Shopping Cart where all your information is secure. When we receive your order, we will email you confirmation of the order and inform you of the delivery timing. Please include with your order: the Ribbon (type, color, width, # of spools); your Billing and Shipping address; daytime phone number; Email address; and Tax ID if available. For more info about Bride Rite products Contact us

2. SHIPMENT AND HANDLING

Bride Rite provides our customers with access to an extensive selection of tulle, ribbon and trims, etc.. It usually takes about 7-10 business days to ship most orders. This time frame is necessary for most orders because of inventory fluctuations due to ribbon colors and widths, and to allow you access to a wide variety of ribbons. If the ribbon is in stock, Bride Rite will ship your order within 2 business. Bride Rite will ship all orders by USPS priority unless you request otherwise when your order is ready to ship. For Alaska, Hawaii and U.S. territories, Bride Rite ships via Priority Mail which takes about 3-5 business days. Overnight Express is available upon your request For orders outside the US, the customer will be offered the choice of AIR (4 to 7 days) or Economy (4 to 6 weeks) You should expect to receive your order from the date you ordered as follows: 7-10 business days to ship most orders (or 2 days to ship if the ribbon is in stock) Bride Rite will email a confirmation when your order is shipped with tracking information.

Please allow 7 to 10 days for receipt of product unless special arrangements have been made for expedited shipping.

3. SHIPPING AND HANDLING RATES

Shipping Rates are weight and destination based.

USPS Ground rates plus order handling charges for U.S. Locations not including Alaska, Hawaii and U.S. Territories, range from $5.50 up. FOR ALASKA, HAWAII AND U.S. TERRITORIES, Bride Rite SHIPS PRIORITY MAIL

***Shipping rates are subject to change without notice ***

4. RETURN POLICY

All of BRIDE RITE Product Sales are Final. The colors of any ribbon, trim or other product on this web site compared to actual product may vary depending on computer hardware and software used to view the product, and ribbon dye lot variations. BRIDE RITE is not responsible for colors not matching the intended use and does not accept returns on this basis. As many companies have different names for colors and because fabrics may take dyes differently (for instance, periwinkle tulle may not be a perfect match to periwinkle satin ribbon) always refer to the colors shown in the listing to order. We cannot accept returns for color matches; if in doubt, please request a color sample All merchandise is brand new. Any problems must be reported within 3 days of receipt of merchandise. Authorized returns/exchanges for defective product must be in original unopened condition . Bolts of tulle and custom orders are not returnable. Shipping costs are not refundable as they go to the shipping company.

By adhering to our shipping and return policy guidelines you allow us to offer our customers top quality product at excellent prices.

If the ribbon, trim or other product is defective, please Contact us with details within 3 days of receipt of the product to obtain a defective product return authorization number. NO RETURNS WILL BE ACCEPTED WITHOUT AN AUTHORIZATION NUMBER from BRIDE RITE.

5. BACK ORDERS

Due to the extensive number of ribbons & other items supplied by Bride Rite, an ordered item may be on back order. Bride Rite will ship the bulk of the order within the time detailed in section 2 of our Sales Policy and within approx. 2 weeks ship the back order with no additional freight charge. Bride Rite will not be responsible for freight on back orders if a customer requests an immediate (within 2 days) partial shipment of an order which takes the usual 7-10 days before it can ship complete. In this case, Bride Rite will charge the freight on the second shipment to complete the order. Your invoice will indicate if an item is on back order. A zero will appear in the shipped column and a comment will be shown on the invoice. If any item has been discontinued, it will be noted on your invoice in the comment section. 5.

Return Policy: Bride Rite gladly accepts returns of wedding favors and other items. Bride Rite proudly stands behind everything we sell, guaranteed! We assure nothing but quality for all of your special occasions! Returns must be made within 10 days of receipt. We do not accept returns on food items or items that have been used.